🏅 Nominees 2023 Etsy Design Awards
Regular price
$158.00 USD
Regular price
$158.00 USD
Sale price
$158.00 USD
Unit price
per
Sale
Sold out
- Built To Last
- Comfortable, Versatile & Durable
- Highest Quality & Just Price 
- Free Shipping
Sizing Guide

Order the usual size you wear

It is an original work boot from Portugal from the 80's, produced by hand. Each pair is made with meticulous attention to detail and built to last. The time-tested construction allows the boots to be worn for years of use, and the leather is durable and durable and character over time.


Today's vintage boot is easily adaptable to everyday life, allowing you a unique style and differentiating from other boots. Our regular customers are city people who are looking for vintage shoes, Motorcycle and Coffee Racers lovers, there are also those who use it in the way they were originally designed to work.
Natural Leather Boot
Rubber Sole
Eyelets in metal
Handmade in Portugal 
Our shoes and boots are made of genuine leather, so the hues and colors may vary from the photos shown. No two leather are alike
'Vouga' is a river in the Centro Region of Portugal. The source of the Vouga is the Chafariz da Lapa, at an elevation of 864 metres (2,835 ft), in the parish of Quintela, municipality of Sernancelhe, Viseu District. The course of the river ends in the Atlantic Ocean, in the form of a ria, the Ria de Aveiro.
THE UNIQUE STYLE
The user OldMulla is irreverent and will feel unique.
MEN

OldMulla (Sizing)

Approx (cm)

EU39 / UK5.5

26


EU40 / UK6.5

26.7

EU41 / UK7

27.3

EU42 / UK8

28

EU43 / UK8.5

28.7

EU44 / UK9.5

29.3

EU45 / UK10.5

30

EU46 / UK11.5

30.9
Share
View full details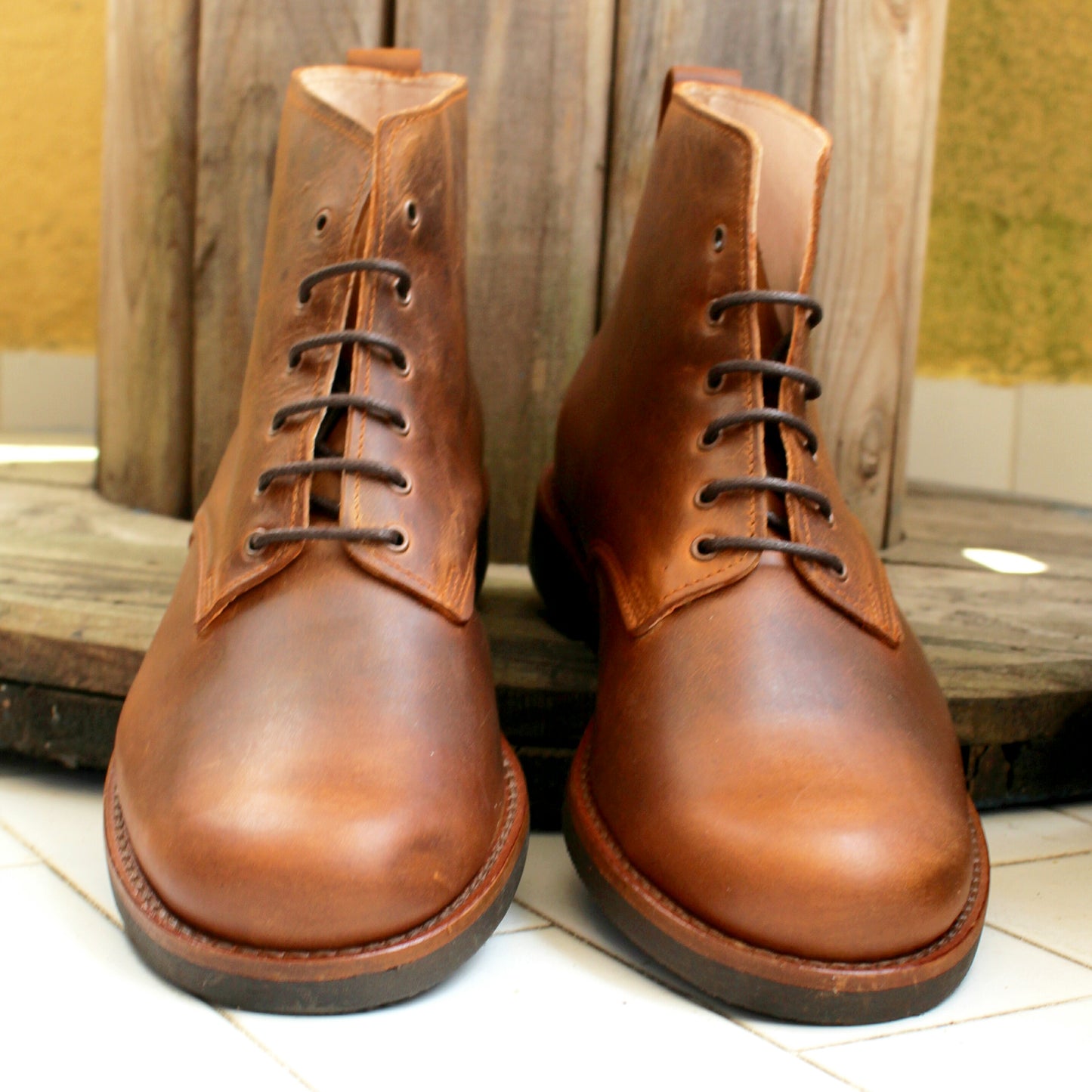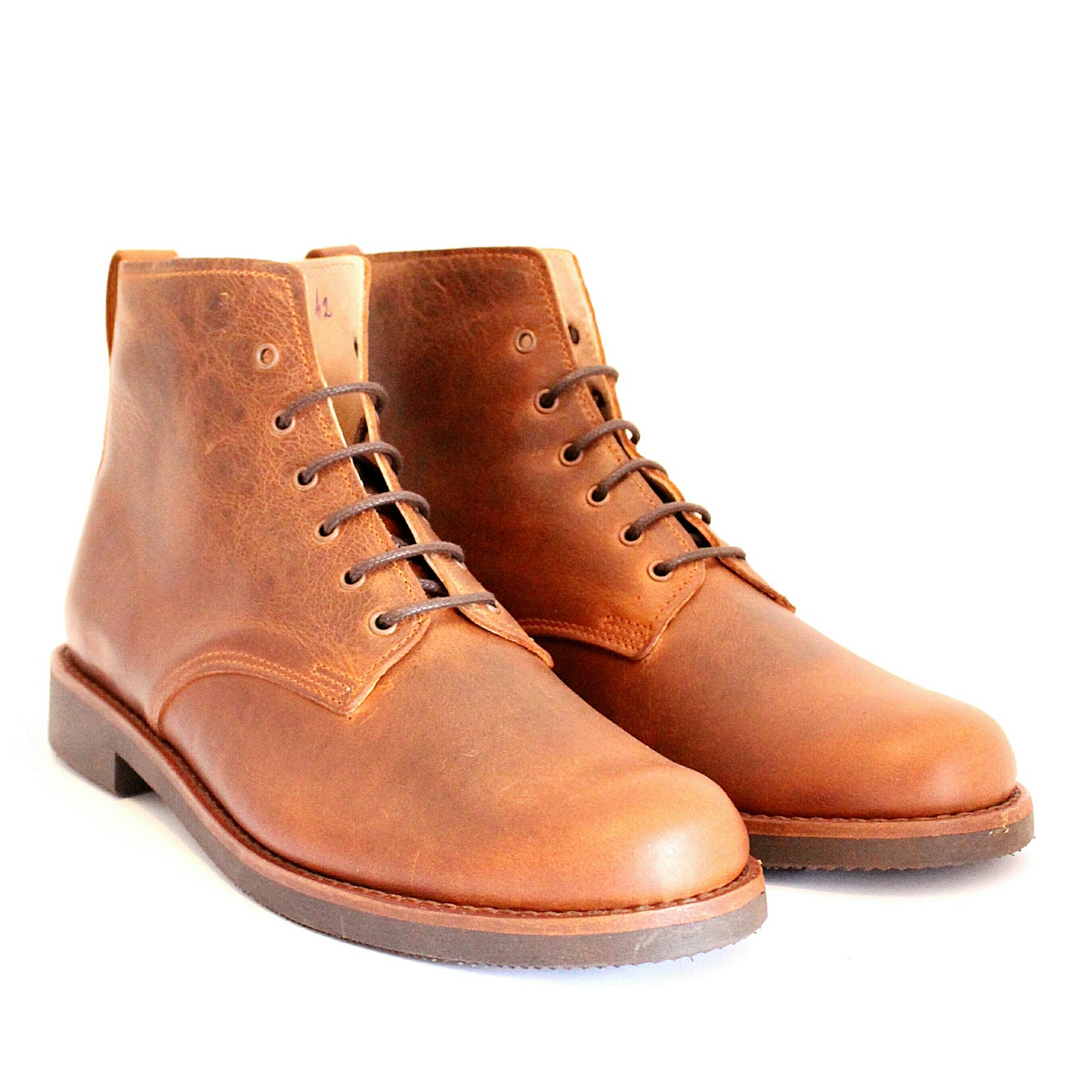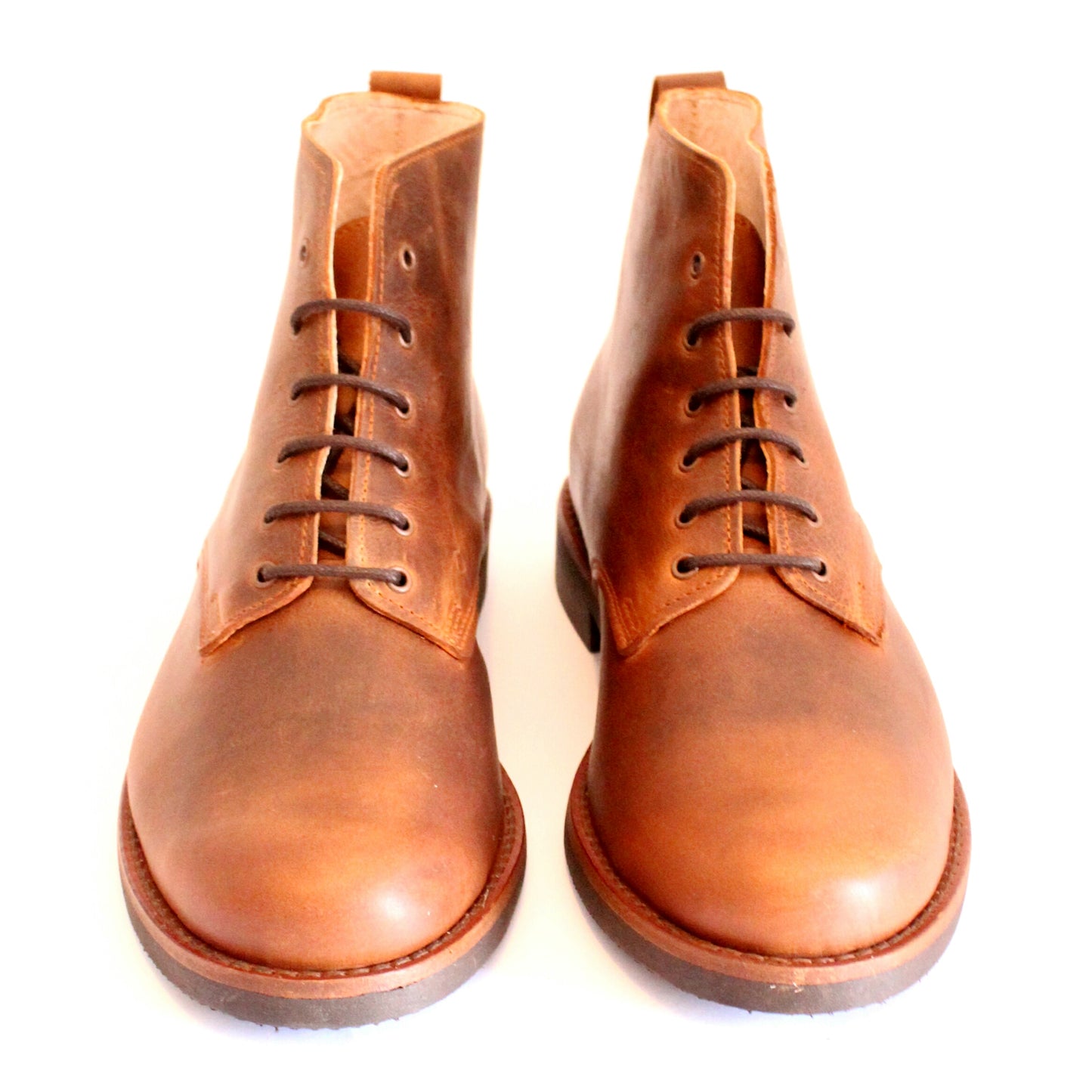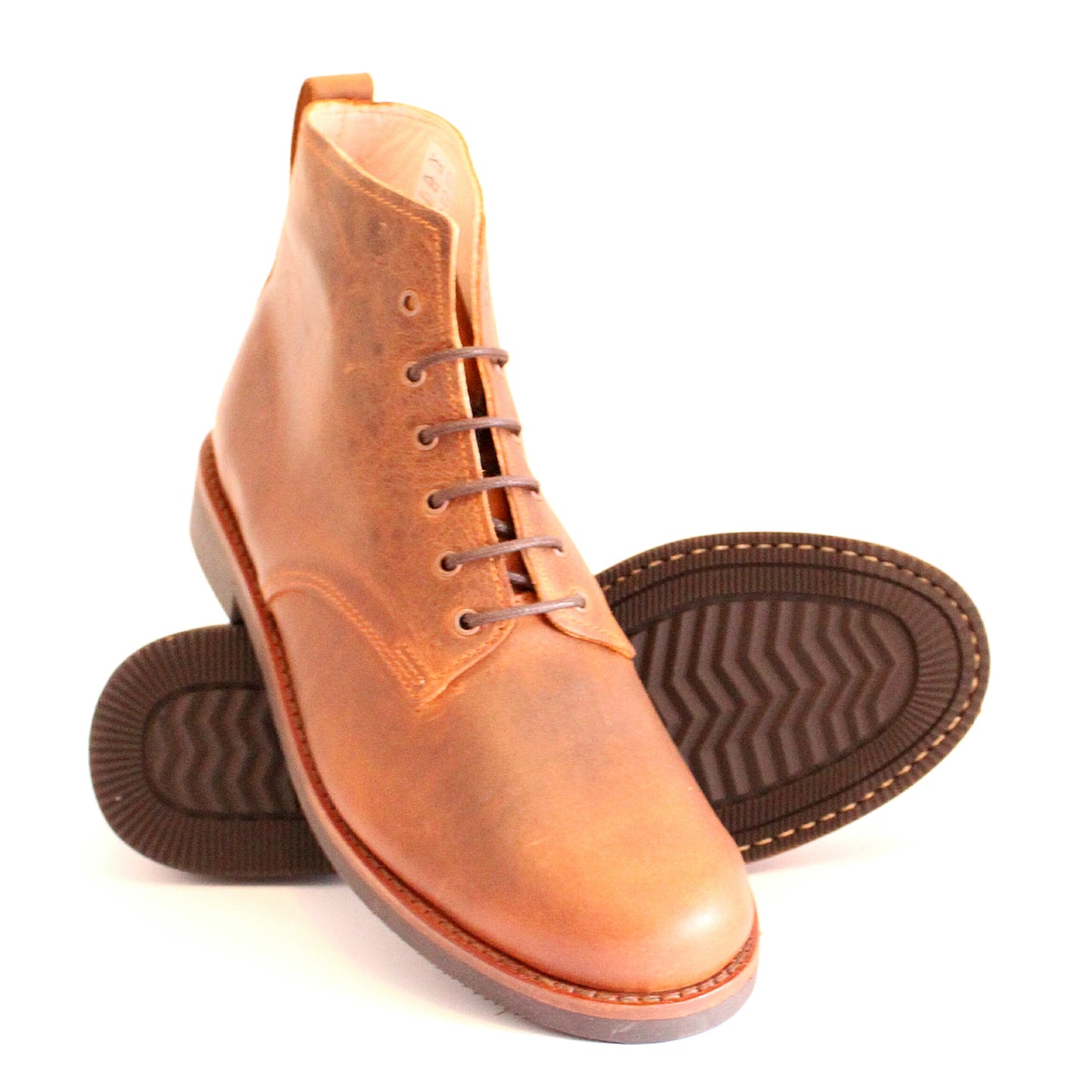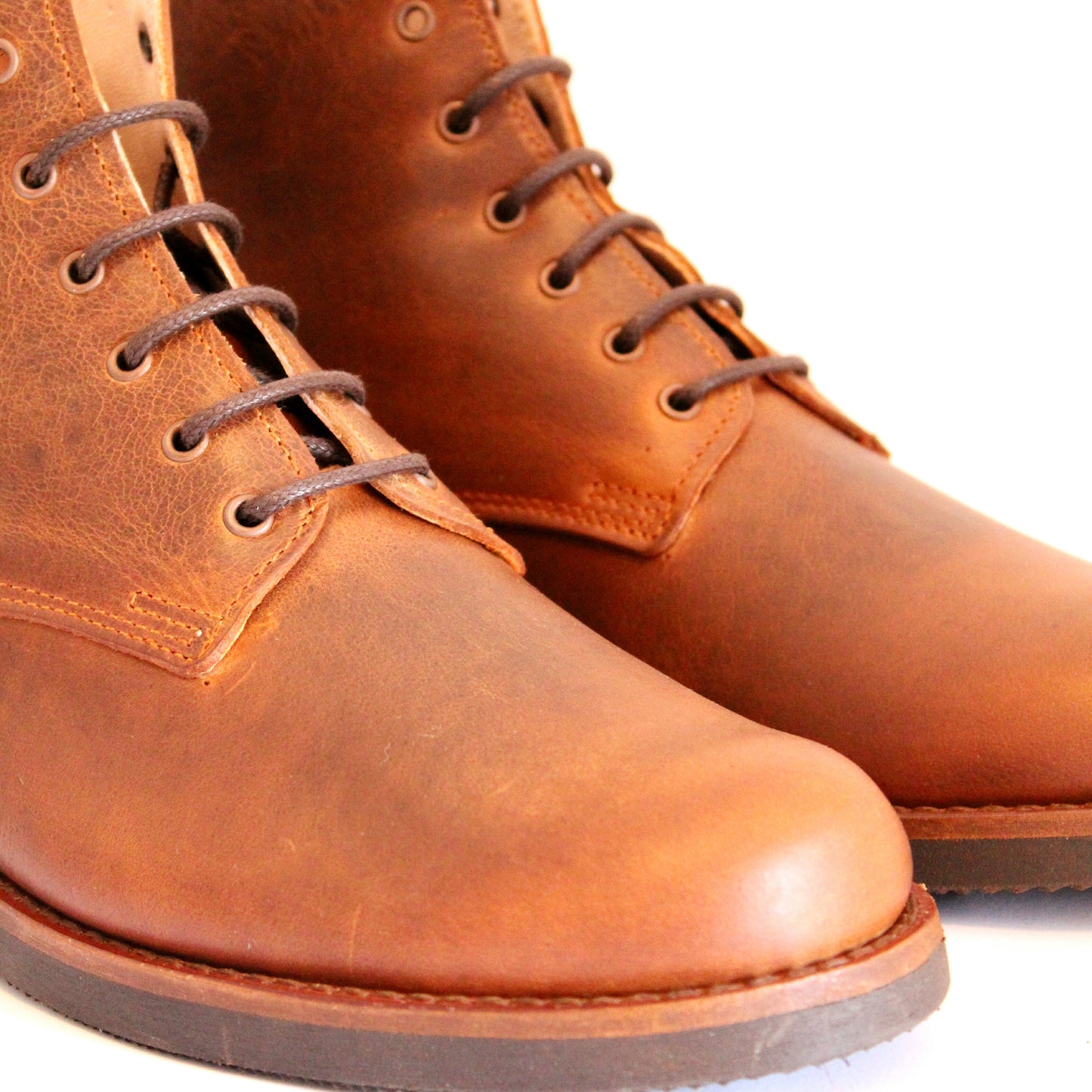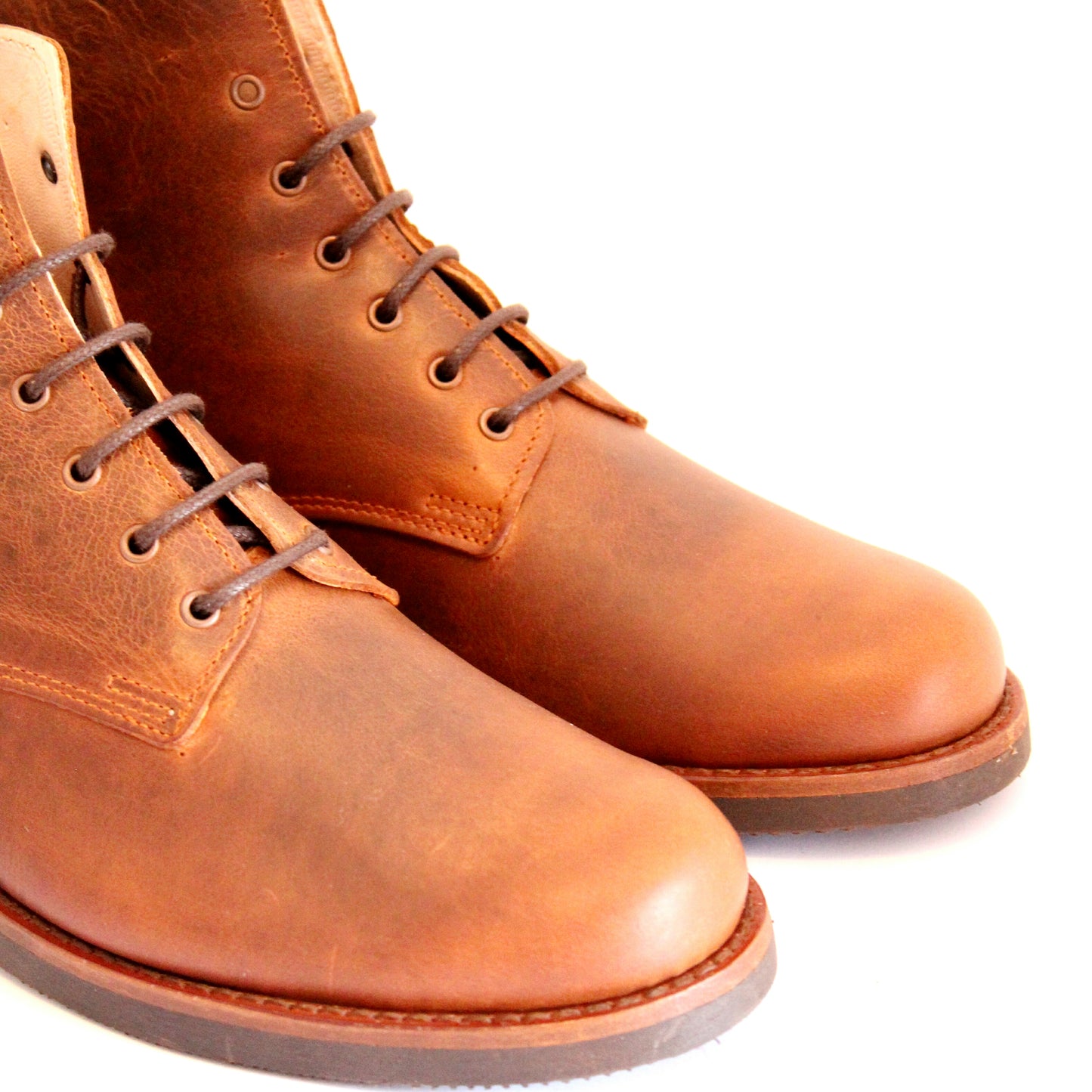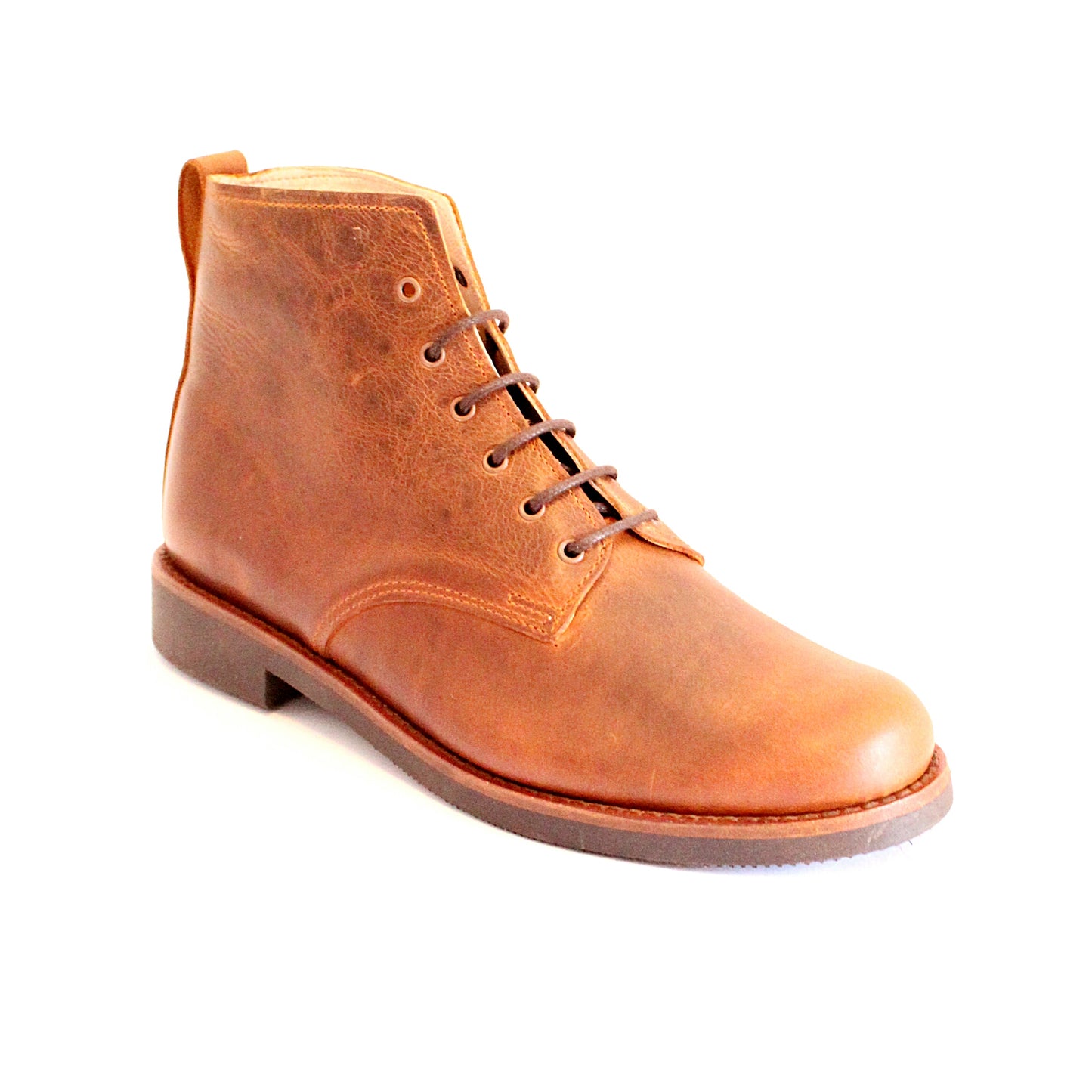 Vouga boots
I,m very impressed with the quality of the boot. The leather is beautiful. The construction is fantastic. They are very comfortable and can easily be worn all day.
Excellent boots
I couldn't be happier with this purchase - just what I was looking for. The craftsmanship is impeccable - I will be a repeat customer. Many thanks to the George family for their great product and responsiveness to my questions!
Vouga Boots - size 43
This is my first pair of Old Mulla boots. I've found communication to be great, as I needed a bit of help with regards to sizing. Boots are very comfortable right out of the box, sizing is also perfect for me. Quality of boots is also on par with some others I have which cost more money than this ones. I might return for another pair, but in a different style at some point. Keep up the great work!
Wow
Excellent pair of boots for a very fair price. I replaced the insole with a thinner one to have even more comfort and I used a tinting shoe polish to have a darker color. I love the soft leather, the elegant shape. Thanks to the master craftsman.
Beautyful Boots
Just beautyful Shoes. Seem to be very good Quality.